Labebe: Play Boly, Imagine Freely
Labebe: High-Quality, Safe, and Eco-Friendly Wooden Toys for Your Little Ones
How did our brand start?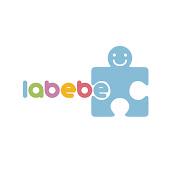 Our Labebe's brand founder, Shelly Xu, grew up in a small town in Asia. Her father had been running a toy factory for decades and Shelly assumed she would eventually take over the family business. However, when she returned from studying abroad in the UK, the factory was in crisis. Although the traditional wood industry was struggling to keep up with The Times, her father's old factory was unable to meet customer demand as environmental awareness increased, causing a loss of orders.
Shelly was determined to save the family business. She applied the concept of sustainable environmental protection that she learned during her study abroad to the practice of producing children's toys, and was committed to reducing the impact on the environment in the process of producing and transporting products. Shelly also cooperated with French and Hong Kong designers who shared her passion for creating eco-friendly children's toys. They work day and night to figure out how to create toy brands that meet environmental standards and appeal to children. 
Finally, after tireless efforts from Shelly and her design team, a new sustainable, fun, and educational toy brand called Labebe was born. Labebe focused on using natural wood materials such as New Zealand pine and oak, avoiding the use of plastics and harmful chemicals.
This new toy brand was well-received. Parents appreciated Labebe's environmental-friendly concept, while children loved the bright colors and unique designs of the rocking horses. Shelly's business began to grow, and she expanded the brand range to include more wooden products, such as wooden toys, children's furniture and push walkers.
Our brand and Shelly's success did not come overnight. She was once questioned by traditional toy industry practitioners about the necessity of injecting sustainable concepts into children's rocking horses. But Shelly was determined to make her environmental vision a reality. Today, Labebe has become a well-known and respected toy brand in the industry.
Not only has Shelly saved her family's business from crisis, she has also changed the way Asian children's toy market perceptions about environmental-friendly products. Her story has also inspired other female entrepreneurs to follow in her footsteps, giving them the confidence to empower themselves not only in children's toy industry but in other male-dominated industries as well.
What materials do Labebe use?
Labebe focuses on producing wooden toys made from sustainably grown wood and sealed with non-toxic paint or oil. We are highly committed to environmental sustainability, safety standards, and product quality. Our company has joined the Forest Stewardship Council (FSC) and was entitled to use the FSC trademark to sell our wooden toy products. Our registration number is GFA-COC-006994. We use carefully selected sustainable wood types as raw materials for producing toys, including high-quality, breathable New Zealand pine; durable and rot-resistant oak; and stable performance poplar.
Labebe applies eco-friendly materials for production, such as children's water-based paints, organic pigments, and biodegradable plant-based ink. Our company prohibits the use of lead or other heavy metal chemical dyes. Our factory also utilizes wood waste as fuel to provide thermal energy for production. Labebe does not support the production of cheap or mass-produced toys. Our wooden products are durable and can reduce the number of discarded/buried toys.
All Labebe products comply with international safety standards, including ASTM (USA) and EN71 (Europe). Compared to the most common plastic toys, which contain high levels of toxins, wooden toys are generally safer for children. We are aware that parents are becoming more concerned about the danger of high content of lead, bisphenol A, and PVC in popular branded plastic toys, which potentially might be harmful to our children. Our products do not contain any toxic chemical elements, and we are committed to making wooden toys a safer choice.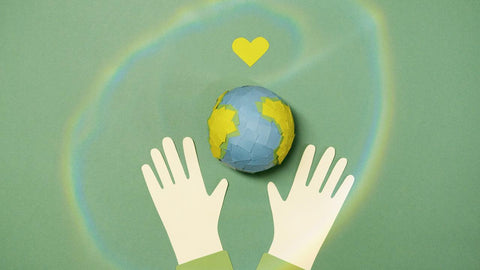 In addition to its environmental-friendly and safety advantages, Labebe's rich series of toys are also educational and promote imaginative play and problem-solving skills. Our wooden toys are designed with artistic concepts and come with natural textures that can be passed down as family heirlooms.
Labebe values quality over quantity, and our toys provide years of fun. We use easily recyclable, biodegradable, and renewable materials for packaging and try to minimize the use of plastic packaging and bags by replacing them with paperboard, kraft paper, and other paper products.We are highly commendable for its commitment to producing sustainable and safe wooden toys with excellent quality and educational value.
As a parent, we understand that you want the best for your child. You want them to play with toys that are safe, high-quality, and promote healthy development. At the same time, you want to be environmentally responsible and choose toys that are eco-friendly and sustainable. That's where Labebe comes in. Labebe is a children's wooden toy brand that offers a range of beautifully designed toys that are safe, sustainable, and eco-friendly.
Our Commitment
Play Boldly, Imagine Freely
Labebe's slogan, "Play Boldly, Imagine Freely," embodies the spirit of their wooden toys. Labebe's toys are designed to inspire children to play boldly, take risks, and explore their imaginations. They are designed to encourage children to imagine freely, to dream big, and to create their own stories and adventures.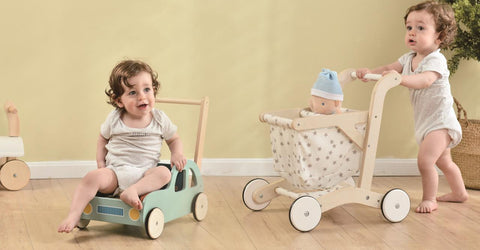 Safety First
At Labebe, safety is the number one priority. All of our toys are made with non-toxic, eco-friendly materials, and are rigorously tested to ensure that they meet safety standards. Labebe's wooden toys are free from harmful chemicals and are safe for children to play with.
High-Quality Wooden Toys
Labebe's wooden toys are made from high-quality materials that are built to last. Our products are designed to withstand the wear and tear of everyday play and are made to be passed down from generation to generation. Labebe's commitment to quality is evident in the craftsmanship of their toys. Each toy is carefully crafted to ensure that it is both beautiful and functional.
Sustainability and Eco-Friendliness
Labebe is committed to sustainability and eco-friendliness. All of our wooden toys are made from sustainably sourced wood that is certified by the Forest Stewardship Council (FSC). This means that the wood used to make their toys come from responsibly managed forests that promote the conservation of natural resources and wildlife habitats.
Artistic Designed Toys
Labebe's wooden toys are not only safe, high-quality, and eco-friendly, but they are also beautifully designed. Each toy is crafted with care and attention to detail, and features unique and imaginative designs that encourage children to play boldly and imagine freely. Labebe's toys are designed to inspire creativity, exploration, and discovery.
For Children Aged 0-10
Labebe's wooden toys are designed for children aged 0-10, which is a critical period for child development. During this time, children are developing important cognitive, social, and emotional skills that will lay the foundation for their future learning and development. Labebe's toys are designed to help children develop these skills in a fun and engaging way.
Caring for Children Healthy Development
Labebe's wooden toys are designed to promote healthy development in children. They encourage children to use their imaginations, explore their surroundings, and develop their cognitive, social, and emotional skills. Labebe's toys are designed to be both fun and educational, providing children with the tools they need to learn and grow.
In conclusion, Labebe is a children's wooden toy brand that offers high-quality, safe, and eco-friendly toys for children aged 0-3. Our commitment to sustainability, safety, and quality is evident in the craftsmanship of our toys. Labebe's toys are designed to prompt healthy development in children, encourage imagination and creativity, and inspire children to play boldly and imagine freely. If you're looking for a safe, sustainable, and beautifully designed wooden toy for your child, look no further than
Labebe
!